Solutions Company to Provide Intelligence, Surveillance and Reconnaissance Research and Development to the Army Research Laboratory Sensors Electron Devices Directorate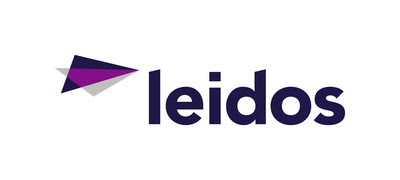 RESTON, Va., June 7, 2016 — Leidos (NYSE: LDOS), a national security, health, and infrastructure solutions company, was awarded a prime contract by the U.S. Army to provide Intelligence, Surveillance and Reconnaissance Research and Development – Analytic Software  to the Army Research Laboratory (ARL) Sensors Electron Devices Directorate (SEDD). The multiple-award indefinite-delivery/indefinite-quantity cost-plus fixed-fee contract has a one-year base period of performance, four one-year options, and a total contract value of approximately$250 million for all awardees, if all options are exercised. Leidos is one of four contractors eligible to compete for task orders under the contract
SEDD is the principal Army organization for basic and applied research in sensors, electron devices, and power and energy to ensure U.S. military superiority. SEDD conducts innovative research in the areas of sensors, electron devices and power and energy to provide the Army with affordable enabling technology in advanced electro-optical technologies; flexible displays; advanced RF technologies; electronic materials and devices; autonomous sensing; micro autonomous technologies; hybrid electric vehicle, platform, and pulse power; directed energy; and micro, soldier, and portable power.
Under the contract, Leidos will develop a suite of analytic software and tools to encompass the integration of large sets of data and the redeployment of new and existing sensors in an effort to create an ecosystem which allows the effective and efficient gathering and use of information. These technologies form a holistic approach to locating terrorist networks and insurgent activities through Persistent Surveillance (PS), Open Source Intelligence, identification and localization of Weapons of Mass Destruction (WMD) systems, and Improvised Explosive Devices (IED). Technologies include sensors, cloud computing, multi-source data fusion, munitions detection systems, signal processing tools and concepts, Processing, Exploitation, and Dissemination (PED) tool automation capabilities, and Counter-IED (CIED) technologies and systems in asymmetric, counter-terrorism, and counter-insurgency warfare scenarios. These technologies will convert sensor and intelligence data to actionable intelligence and enable the local commander to make informed real-time decisions based on all available intelligence.
"We look forward to continuing to support the Army and its mission of ensuring military superiority in locating terrorist networks, insurgent activities and our commitment to national defense," said Leidos Group President, John Fratamico.
About Leidos
Leidos is a science and technology solutions leader working to address some of the world's toughest challenges in national security, health and infrastructure. The Company's 18,000 employees support vital missions for government and the commercial sector, develop innovative solutions to drive better outcomes and defend our digital and physical infrastructure from 'new world' threats. Headquartered in Reston, Virginia, Leidos reported annual revenues of approximately $5.09 billion for the twelve months ended January 1, 2016. For more information, visit www.Leidos.com.
Statements in this announcement, other than historical data and information, constitute forward-looking statements that involve risks and uncertainties. A number of factors could cause our actual results, performance, achievements, or industry results to be very different from the results, performance, or achievements expressed or implied by such forward-looking statements. Some of these factors include, but are not limited to, the risk factors set forth in the company's Annual Report on Form 10-K for the period ended January 1, 2016, and other such filings that Leidos makes with the SEC from time to time. Due to such uncertainties and risks, readers are cautioned not to place undue reliance on such forward-looking statements, which speak only as of the date hereof.
(Visited 1 times, 1 visits today)