RESTON, Va., June 23, 2016  — Leidos (NYSE: LDOS), a national security, health, and infrastructure solutions company, today announced it was recognized by LinkedIn as one of the most sought-after companies where professionals want to work. The LinkedIn Top Attractors list ranks the best companies for attracting and keeping top talent.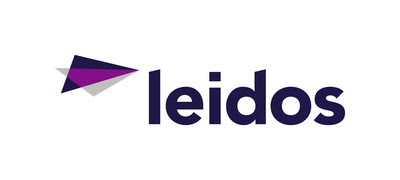 The results were determined using LinkedIn data and an employer questionnaire. The Top Attractors list is the first ranking of its kind to be based entirely on actions of users. LinkedIn's insights team analyzed billions of actions taken by its 433+ million members to come up with a blended score that was used to rank the winners in each geography. Methodology leveraged actions including job applications, employee and non-employee engagement, and new hire staying power.
Leidos was ranked 36 on this inaugural list of top 40 companies. The honor highlights the company's dedication to developing an enriching and innovative environment where employees solve the toughest challenges facing our modern world. Leidos leadership inspires a culture of innovation across the company, with employees encouraged to grow their skills through Leidos' Massive Open Online Courses (MOOCs), build relationships through employee resource groups, and collaborate across verticals using the company's intranet,
"We perform meaningful and exciting work that is accomplished by the best and brightest minds," said Leidos Chairman and Chief Executive Officer Roger. "We're proud to be recognized on such a prestigious list that honors our talented employees and motivating company culture."
Leidos
Leidos is a science and technology solutions leader working to address some of the world's toughest challenges in national security, health and infrastructure. The Company's 18,000 employees support vital missions for government and the commercial sector, develop innovative solutions to drive better outcomes and defend our digital and physical infrastructure from 'new world' threats. Headquartered in Reston, Virginia, Leidos reported annual revenues of approximately $5.09 billion for the twelve months ended January 1, 2016. For more information, visit www.Leidos.com.
Statements in this announcement, other than historical data and information, constitute forward-looking statements that involve risks and uncertainties. A number of factors could cause our actual results, performance, achievements, or industry results to be very different from the results, performance, or achievements expressed or implied by such forward-looking statements. Some of these factors include, but are not limited to, the risk factors set forth in the company's Annual Report on Form 10-K for the period ended January 1, 2016, and other such filings that Leidos makes with the SEC from time to time. Due to such uncertainties and risks, readers are cautioned not to place undue reliance on such forward-looking statements, which speak only as of the date hereof.
(Visited 1 times, 1 visits today)