Company Selected for Continued Commitment to Veteran Hiring and Retention
RESTON, Va., March 21, 2016  — Leidos (NYSE: LDOS), a national security, health and engineering solutions company, was recognized by Military Times as a Best for Vets: Employers 2016.  The company's continued hiring and retention efforts to engage veterans through relationships with military associations, service groups and the military's transition assistance program are among driving factors behind the recognition.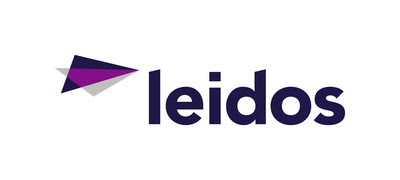 The list honors companies who were scored based on a nearly 90-question survey analysis of areas such as recruitment, training, career transition support and company culture. Leidos, which ranked #43 on the list, operates a dedicated military veteran outreach program, Operation MVP. Veterans and service members who self-identify atLeidos account for more than 15 percent of the workforce.
"We are honored to once again be recognized for our veteran hiring efforts," said Leidos Chief Human Resources Officer Sarah Allen. "Our veteran employees are important members of the Leidos team. Their background and skillsets enrich our business and help build an inclusive workforce that positions us for success."
Leidos is committed to recruiting and retaining veterans, as demonstrated by the company's Operation MVP program. Internally, the company encourages mentorship through employee resources groups, such as the Military Alliance Group. Leidos also supports active-duty, veteran service members and their families through organizations in the community including Paralyzed Veterans of America, the Tragedy Assistance Programs for Survivors, and the USO.
The Military Times newsweeklies and digital platforms are a trusted source for independent news and information for service members and their families. The military community relies on Air Force Times, Army Times, Marine Corps Times, and Navy Times for reporting on important topics, including pay, benefits, finance, education, health care, recreational resources, retirement, promotions, product reviews, and entertainment. Military Times is published by Gannett Government Media. To learn more, visit www.militarytimes.com.
About Leidos
Leidos is a science and technology solutions leader working to address some of the world's toughest challenges in national security, health and engineering. The Company's 18,000 employees support vital missions for government and the commercial sector, develop innovative solutions to drive better outcomes and defend our digital and physical infrastructure from 'new world' threats. Headquartered in Reston, Virginia, Leidos reported annual revenues of approximately $5.09 billion for the twelve months ended January 1, 2016. For more information, visitwww.Leidos.com.