Solutions Company to Provide Systems Engineering, Technical and Management Support to the Defense Logistics Agency-Energy
RESTON, Va., July 29, 2014 /PRNewswire/ — Leidos [NYSE: LDOS], a national security, health and engineering solutions company, was awarded a prime contract by the U.S. Navy Space and Naval Warfare (SPAWAR) Systems Center Atlantic to provide systems engineering, technical and management support services to the Defense Logistics Agency (DLA) – Energy. The single-award, indefinite delivery/indefinite quantity contract has a one year base period of performance, four one-year options and a total contract value of approximately $25 million, if all options are exercised. Varec Inc., a wholly-owned subsidiary ofLeidos, will perform work at various Department of Defense facilities around the globe.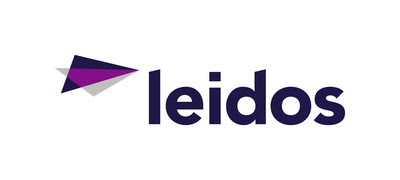 SPAWAR Systems Center Atlantic is a Department of the Navy organization that works to meet the nation's demands for uninterrupted vigilance, fail-safe cybersecurity, adaptive response and engineering excellence by delivering secure, integrated and innovative solutions to many naval, joint and national agencies. Under the contract, Leidos will provide engineering analysis and recommendations for technical logistical and life-cycle support for Varec's Fuels Manager Defense® (FMD) Leak Detection systems. Leidos and team members will provide the fulfillment of annual training requirements, technical support and certification of systems. The military runs on fuel and the Fuels Manager Defense® software product is used at the over 600 DoD fuel facilities worldwide.
"Leidos is pleased to continue our support of the warfighter through SPAWAR Systems Center Atlantic as they ensure DLA-Energy environmental compliance with federal and state petroleum storage tank and pipeline regulations," said Leidos Group President, Larry Hill.
About Leidos
Leidos is a FORTUNE 500® science and technology solutions leader working to address some of the world's toughest challenges in national security, health and engineering. The Company's 22,000 employees support vital missions for our government and the commercial sector, develop innovative solutions to drive better outcomes and defend our Nation's digital and physical infrastructure from 'new world' threats. Headquartered in Reston, Va., Leidos reported annual revenues of approximately $5.77 billion for its fiscal year ended January 31, 2014, after giving effect to the spin-off of the company's technical services and information technology business. For more information, visit www.Leidos.com.