Supergeo Technologies, the leading global provider of complete GIS software and solutions, partners with Géo.RM to cooperatively promote SuperGIS software and solutions in French-speaking countries, helping users improve work efficiency in decision-making, planning, and operational management by means of GIS technologies.
Established in 1991 and based in Poitiers, France, Géo.RM is the professional GIS consulting company which specializes in providing GPS and GIS mapping solutions for fulfilling a variety of industry applications such as telecommunications, networks, pipeline management, environment conservation, etc.
After evaluating SuperGIS mapping software, Géo.RM is especially impressed by its high productive efficiency, powerful GIS functions, and reasonable price and further expects to offer the cost-efficient GIS alternatives including mobile, desktop and server solutions to government institutes and enterprises.
By taking the opportunity to partnering with Géo.RM, Supergeo is able to establish new distribution channel to widely promote its GIS innovations to French-speaking clients, explore new markets and achieve cooperative success.
More information about SuperGIS software, please visit http://www.supergeotek.com/products_all_product_list.aspx
More information about Géo.RM, please visit www.georm.fr; www.geo-boutique.com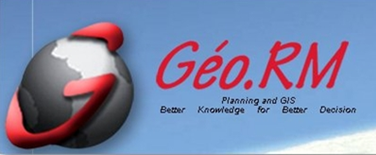 SHARE