The SuperGIS Mapping Software including SuperGIS Desktop 3 and SuperGIS Server 3 are selected by SOFTNET BURKINA SA to develop enterprise GIS solutions for assisting decision makers in overcoming business management issues and improving organizational productivity.
Headquartered in Burkina Faso, SOFTNET BURKINA SA, the famous IT company, focuses on providing local government institutes and enterprises with high-level consulting service, training, hardware, software and networks to meet different business challenges and applications regardless of their size and needs.
Featuring powerful GIS functions and VBA tool, SuperGIS Desktop 3 can help users to devise better solutions to operational issues using integrated geospatial data. Besides, through implementing SuperGIS Server 3, the database administrator are able to update, maintain, and distribute the massive amount of spatial data and map services across the organization for yielding continued productivity improvements by streamlining decision-making processes.
Offering comprehensive GIS functions, professional technical support and reasonable prices, SuperGIS software is ideal for providing clients with the best and affordable geospatial solutions in developing countries. By taking the opportunity of cooperating with SOFTNET BURKINA SA, SuperGeo hopes to establish a new distribution channel and long-term partnership with the company to open the business development in West Africa.

For more information about SuperGIS Mapping Software, please visit http://www.supergeotek.com/products_all_product_list.aspx
Download free trial here http://www.supergeotek.com/download_6.aspx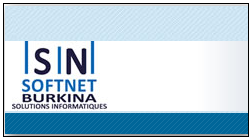 SHARE